Category Archives: Hosted PBX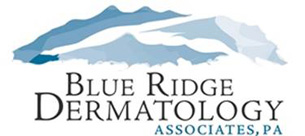 August 29, 2017 – DigitalPhone.io, a pioneering hosted telecommunications firm that serves businesses and educational organizations nationwide, announced that it has wrapped-up a successful VoIP phone system implementation for Blue Ridge Dermatology Associates, a leading North Carolina dermatology practice.
"We wanted to continue our focus on customer service in the digital age, and felt that VoIP was the technology of the future," commented Kristy Kearns, Practice Administrator at Blue Ridge Dermatology Associates. "We looked at several vendors and options, and determined that DigitalPhone.io was the best choice. They also came highly recommended by an IT company in Raleigh, and we would highly recommend them as well. They have a great system, and are very responsive when it comes to finding solutions for unique, specific problems."
Ms. Kearns and her team worked closely with DigitalPhone.io's staff to implement and configure a VoIP phone system infrastructure that currently supports 42 extensions across two locations in Raleigh and Cary, respectively. The system went live in early August. "The day after our implementation, you could hardly tell that we were operating on a new system because everything was so smooth and seamless," added Ms. Kearns. "The only changes we've made have been improvements on services that we didn't have with our previous phone system. We were surprised and pleased at how flexible the system was to changes that we didn't even know were possible. DigitalPhone.io's support staff have been very helpful in coming up with fresh ideas to our old challenges and issues."
"Kristy and her team were and remain outstanding to work with," commented Brant Yandell, Partner Manager at DigitalPhone.io. "We are pleased to be part of their telecommunications solution, and access a state-of- the-art VoIP phone system that enables them to continue delivering the exceptional levels of customer service that their patients have come to expect." For additional information regarding DigitalPhone.io, visit https://digitalphone.io or email inquiry@DigitalPhone.io.
About DigitalPhone.io
DigitalPhone.io (formerly Carolina Digital) is a pioneer of hosted phone services, and provides products that improve the capabilities of business and education telephony, while reducing their overall cost. The company's offerings stand out for their excellent value, including very competitive pricing, the industry's deepest feature set, ease of deployment, and many user-friendly packages – from a full turnkey set-up including dial tone and and VoIP phones, to automated call answering and routing solutions that work with existing land lines, cell phones or VoIP phones. Learn more at https://digitalphone.io.
Last week, we touched on some of the technological advances that have allowed VoIP telephony to surpass the PSTN in both quality and reliability.
Yet, even though VoIP has been around for two decades, there are still some misconceptions about what it really is. A lot of people think of VoIP as a technology that allows placing phone calls over the internet. Although this is true, such a narrow definition encompasses only a fraction of the functionality of VoIP.
The unfortunate consequence of this misperception is that VoIP is often associated with low quality and best-effort services that offer low cost or free voice calls over the internet. Those familiar with these services have experienced the frequent disconnects, jitter and stuttering on the line characteristic of this type of service. As a result, VoIP has erroneously been associated with an unreliable user experience.
The truth is, VoIP is much more (and better) than just voice over the internet.
Voice over internet protocol, as its name suggests, is a technology that allows for the digitization and packetization of analog voice signals in a format that can be transmitted over an IP network. There are four types of IP networks on which VoIP operates. One is the internet, which is its least functional use case. The more significant ones for private and enterprise users are customer premises networks, SIP trunks, and mobile networks.
Customer premises networks
Enterprises and organizations worldwide have private IP networks in their buildings and branch offices to connect their employees with internal network services. Many universities and public sector organizations maintain geographically extensive private IP networks for interconnecting and providing network services to their locations. All these networks, which are also called LANs (local area networks) and WANs (wide area networks), depending on their geographic reach, comprise infrastructure over which VoIP can operate. Although most of these networks do connect to the public internet, their infrastructure is managed privately and thus they function in a very controlled environment.
Because VoIP shares the same infrastructure as data networks, it can be implemented wherever the organization's private IP network is available. An IP PBX can be installed at the core of the network and IP phones can be physically located anywhere on the network topography. This makes VoIP telephony more scalable and flexible than a legacy TDN PBX used for analog telephony.
SIP trunks
The other domain in which VoIP operates is on the telecom service provider side (telcos or network operators). This is very different from the best-effort voice services described earlier. A toll-grade VoIP telephony provider provides packetized voice services over a controlled network, not over the public internet. This is in the form of what are called Session Initiation Protocol (SIP) trunks. SIP trunks deliver VoIP in conjunction with Quality of Service (QoS) mechanisms that ensure the voice packets arrive at their destination in a timely and orderly manner, thus maintaining the voice quality that users have come to expect. The counterpart of this network in traditional telephony is the Public Switched Telephone Network (PSTN) or an ISDN PRI voice circuit.
Mobile networks
Mobile telephony networks are a special case of networks that provide both voice and data from end to end. In other words, these networks don't have a natural demarcation point that separates the customer premises from the operator's network; the network instead extends to the handset itself.
Mobile operators, too, offer a privately controlled and managed network environment on which VoIP services can be successfully deployed. In the case of mobile, voice is most often carried using the GSM standard, which uses Time Division Multiplexing to digitize voice (similar to an ISDN voice channel), or the CDMA standard, which uses Code Division Multiplexing to digitize voice. However, some mobile telephony operators do instead use VoIP to transmit voice to their subscribers.
Another way that VoIP can be used to transmit voice over a mobile network is via OTT (over the top) applications (think Skype, WhatsApp, etc.) that send voice as data packets. However, because this type of data travels part of the way over the internet, the quality is not as reliable.
CONCLUSION
Much more than merely allowing users to place phone calls over the internet, VoIP is a technology that provides a high-quality, flexible and easily scalable internal telephony infrastructure within the domain of private IP networks, as well as reliable and low-cost routing of voice calls worldwide.
When a small North Carolina company with a handful of employees was awarded the Johnston County Schools contract for a new 4,500 phone system, shock waves reverberated throughout the industry. How does a small company with a few technicians go up against a Fortune 500 technology company over a complex, demanding government contract and win?
Nicky Smith, Chief Executive Officer of Carolina Digital, has a simple explanation, "Quality, Price and Service." But a full analysis of these factors uncovers a story that is more interesting than Smith's shorthand suggests and reveals a revolutionary new dynamic that is at work in the telecommunication industry specifically and has wide reaching repercussions for businesses across a multitude of industries.
The current state of the market for business phone systems is in flux. Mobile phone use dominates the headlines because of its explosive growth. But landline phones or fixed phones are also undergoing sea of changes as Internet Service has made the standard landline phone in many ways obsolete. Voice Over Internet Protocol (VoIP) phones, the replacement for a traditional landline phone, have been adopted more quickly by residential users than by businesses. VoIP phones, in simpler terms, are phones that do not utilize the standard phone company lines but rather use the internet to transmit a digital audio signal. These phones are also referred to as IP phones.
Residential phone use today is split evenly between VoIP and traditional phone landlines, according to the latest Federal Communications Commission (FCC) report, (Industry Analysis Report, 3). Meanwhile, for businesses,VoIP use is only 18 percent and a whopping 82 percent of business lines are still traditional. This might seem surprising but it makes sense considering early VoIP systems depended on an internet connection for service, which was anything but reliable in the early days. Also, prior to the ubiquitous high-speed connections, the bandwidth of most business internet connections wasn't broad enough to allow multiple phones and computers to be online at the same time.
Another factor for consideration related to business operations is the complexity and functionality needed in the phone system of an organization with a multitude of phones and departments. Initially, VoIP phones were not able to compete with all of the options available in an elaborate company phone system. But that pendulum has widely swung. The available features in a VoIP phone system now eclipses a legacy or standard phone system by a wide margin. Many companies have large capital investments in these systems as well and have been reluctant to make a switch to what has been perceived as an inferior service. However, the current VoIP phone is comparable to a complicated phone system. In fact, according to a study by Software Advice, business decision makers that are looking to switch from their standard landline phone system to a VoIP set-up, and they are doing so largely due to the more extensive phone features offered with VoIP phones. Features such as call queues, auto attendants, follow-me, find me and complex call routing rules, that can all be easily modified.
As the numbers show, VoIP phone adoption is the biggest change going on in the business phone industry. In fact, the rate of growth of VoIP phones is actually five times that of the rate of growth of mobile phones, although the number of mobile phones is much higher. The decline of traditional phone lines is currently 10 percent per year according to the FCC. As VoIP phone systems have become more and more robust, dependable and feature rich, the switchover from traditional phone system in the business community has become inevitable. It's no longer a matter of whether a company will switch to a VoIP phone system or not, but when.

Carolina Digital Phone is your choice for comprehensive telephone system solutions. No matter what call support you need, Carolina Digital Phone has the technology and experience to make it happen.
In the past, businesses had to rely on complicated phone systems. However, thanks to advancing technology, it is now possible to have superior phone service with a hosted PBX telephone system. Unlike traditional phone systems, our telephone system is entirely digital. This means that instead of installing land lines, all that is required for service is an active Internet connection to create an IP digital phone through VoIP technology.
Even if you have telephone service that seems to work, there are advantages to digital telephone systems to consider. Since our service relies on an existing Internet connection, there is no need for cumbersome and costly installation procedures. All you need for a complete revitalization of your phone system are working phones.
Additionally, our hosted PBX offers the best service. With our IP digital phone system, you have unlimited inbound and outbound call capabilities official site. Moreover, with VoIP technology, it is easy for employees to conduct business from any location. This means that employees have the same access to quality phone service from their office, client locations, home and more. As long as there is an active Internet connection, every employee can stay connected at all times.
To make the transition easier, Carolina Digital Phone also offers a worry-free web portal to streamline management and administration of the system. On top of that, our call center application is available to provide additional support that will increase customer responsiveness for the ultimate phone service in the modern business era. Call (336) 691-2000 today to speak to a telecommunications specialist. You could save up to 60% over your current telephone service provider with our hosted PBX service.
Since Alexander Graham Bell invented it into existence, reliable phone service has played a vital role in keeping businesses up and running. That telephone on the desk makes it possible to take orders, obtain supplies and keep in touch with customers. Let's face it: If your phone system should ever fail, you might as well lock up and go home. There's only one problem. Unless you've upgraded to hosted Voice over Internet Protocol, or VoIP, you're spending far more than you should on your telephone service.
How Your Telephone System Affects Your Bottom Line:  Some fail to realize the expense of using so-called plain old telephone services. Traditional POTS systems rely on analog technology to transmit data through electronic frequencies. While this methodology is cheap and simple to transmit over short distances, voice quality fades in a hurry when vast expanses come into play. To overcome this inherent defect, old-fashioned telephone services rely on a public switched telephone network, or PSTN, to transfer calls incrementally between locations through a grid of cables, satellites, switchboards and telephone lines. Each such transfer adds to the cost, sending long-distance rates that much higher with each additional mile. For this reason, POTS systems normally charge by the call. With hosted services, on the other hand, it's a different story.
The Benefits of VoIP for Business: Instead of paying by the call, the business that switches to hosted PBX and VoIP services will incur just a moderate monthly fee with unlimited calls allowed and no extra charge for long distance. That's because these services utilize a broadband Internet connection to transmit data digitally from the point of origin to the telephone exchange that's closest to the final destination.
In addition to saving money, hosted VoIP and hosted PBX services are:
Reliable. Regardless of external influences, round-the-clock monitored maintenance will keep your system up and running.
Scalable. Your hosted service can expand or contract to match the changing needs of your business.
Versatile. No antiquated POTS system can provide the advanced features you'll get from an Internet-based service.
Mobile. Users of hosted PBX and hosted VoIP can make and receive calls through a laptop or forward incoming communications to a mobile phone.
User-friendly. The Web-based interface is intuitive and simple to use
If you're still running with your business on outdated analog telephone services, it's time to ask yourself why. For service on which you can always rely at a price that will make you smile, hosted PBX and VoIP are the only way to go. Once you've enjoyed the benefits of VoIP for business, you'll wonder why you waited so long to switch. When considering Hosted VoIP for your business telephone system call the experts at Carolina Digital Phone at (336) 691-2000.
About the Author: Nicky Smith – For the past 30+ years, computers, advanced technology and solving problems with this new technology have been his business. In 1978, he graduated from Appalachian State University in Boone, NC with the first graduating class in the 16 North Carolina Universities with an Information Systems degree from the College of Business. For the last 15 years Nicky has served as the visionary leader and CEO of CAROLINANET.COM, a web hosting and server colocation data center and since 2004 the CEO of Carolina Digital Phone offering hosted telephone services and SIP Trunking. Read more at his LinkedIN page http://www.linkedin.com/in/nickysmith
Follow Nicky Smith on Twitter @PBXintheCloud, Google Plus at https://plus.google.com/+Carolinadigitalphone/ and on Facebook